Ecco the Dolphin 2 - The Tides of Time: Astuces Game gear

Tips & Cheats codes:

Codes Niveaux: ( Vérifié )
Appuyez sur la touche gauche de la croix directionnelle dès que l'écran titre apparait.
Vous allez amener Ecco à un petit tunnel sur la gauche et atterir à l'écran des Password.
Après avoir entré le code appuyez sur Start pour valider.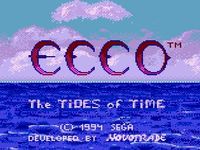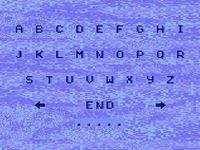 Codes niveaux
Vent of Medusa
BCCGB
Maze of stone
BDGAA
Sea of darkness
CAGEA
Skyway
AEACK
Tube of Medusa
FHCUA
DDD Swimming (part 1)
CAKAI
Getaway
BBBOJ
Asterite cave
GMRGD
The eye
NADCK
Deep ridge
VAJPN
Sea of birds
HHNOF
Convergence (part 1)
KIHAH
Globe Holder
JADTH
Vortex Future
UMCCM
Convergence (part 2)
SLDCE
DDD Swimming (part 2)
DXOHN
New machine
QJHGE
Vortex queen
XMHGM
DDD Swimming (part 3)
BWVOG
Atlantis
UNLSE
Onegamers.fr Copyright 2015
Site réalisé avec Générakit